Es gibt Gerüchte, dass Johnny Depp die Rolle des  leider tragisch verstorbenen Heath Ledger in dessen letztem unvollendeten Film "The Imaginarium Of Doctor Parnassus" übernehmen könnte. Der Regisseur und Author Terry Gilliam möche sein Werk unbedingt vollenden und sein Wunschkandidat ist Johnny Depp.
Die Figur fällt im Laufe des Films in eine Art Wunschspiegel und verändert so ihren Character. Hier könnte Johnny zum Zug kommen. Da Johnny Depp momentan nicht dreht, wäre er eventuell frei für das Projekt… Ausserdem wäre das doch, wie ich finde, nach "Sweeney Todd" (Filmstart in Deutschland übrigens 21.02.2008!) eine tolle neue Rolle für Johnny!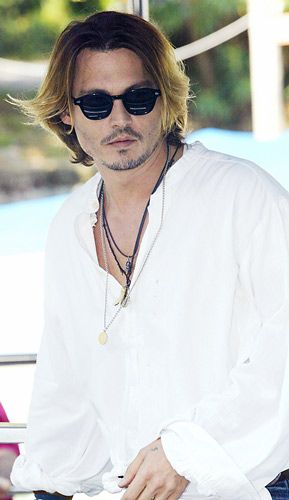 glitter-graphics.com
Time:
Samstag, Januar 26th, 2008 at 14:10
RSS:
You can follow any responses to this entry through the
RSS 2.0
feed.